---
WHETHER YOU ARE A SMALL BUSINESS LOOKING FOR SOME GUIDANCE TOWARDS
---
COMPLIANCE OR A PARTNER TO HELP UNLOCK THE POTENTIAL OF YOUR WORKFORCE…
---
WE HAVE THE TOOLS AND EXPERTISE TO IMPROVE YOUR SAFETY PERFORMANCE.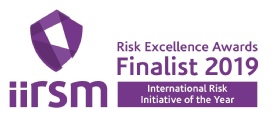 WHAT WE STRIVE FOR
WE STRIVE TO EMPOWER YOU AND YOUR STAFF TO OVERCOME THE COMPLEXITIES OF LEGAL COMPLIANCE AND IMPLEMENT SIMPLE AND EFFECTIVE INTERVENTIONS TO SUCCEED.
Customer Care
Waris Consulting are known for their friendly and caring approach towards their clients and their requirements. You can be assured to receive a professional service with confidentiality at the top of the agenda.
Quality Services
Waris Consulting prides itself on the quality of work it delivers. Our long-standing relationships which we have built over the years is testament to this, as is the feedback of our clients.… why not have a look at what they say about us?
Fast Turnaround
As the saying goes… 'if you're not early, you're late'! Whilst we work on agreed time-scales, we always endeavour to complete our assignments before the deadlines.
DON'T PANIC, WE'RE PROFESSIONALS
---
WE BELONG TO SOME THE WORLD'S LEADING MEMBERSHIP BODIES OF WHICH WE FOLLOW STRICT CODES OF CONDUCT. WE ARE MEMBERS OF: INTERNATIONAL INSTITUTE OF RISK & SAFETY MANAGEMENT (IIRSM) INSTITUTE OF OCCUPATIONAL SAFETY & HEALTH (IOSH) INSTITUTE OF ENVIRONMENTAL MANAGEMENT AND ASSESSMENT (IEMA) ROYAL SOCIETY OF PUBLIC HEALTH (RSPH) IN ADDITION TO VARIOUS OTHER SAFETY GROUPS IT'S NO WONDER WE ARE THE PREFERRED SERVICE PROVIDERS FOR ONE OF THE UK'S LEADING INSURANCE BROKERS!
SAY HELLO TO OUR FOUNDER
WARIS CONSULTING IS A SMALL TEAM BUT DELIVERS WITH A BIG IMPACT. WE HAVE PROVIDED CONSULTANCY SERVICES IN THE UK AND MEGA CONSTRUCTION PROJECTS IN THE MIDDLE EAST. IN ADDITION TO OUR CORE TEAM BELOW, WE WORK CLOSELY WITH ASSOCIATE EXPERTS ACROSS THE UK
MAJID WARIS
Majid is the Director of Waris Consulting. He has a background in Law and is also a certified Auditor, Trainer and Prince2 Project Management Practitioner. Majid has provided consultancy support on a diverse number of projects including the world renowned Haram Expansion Project in Makkah (KSA)
WHAT PEOPLE ARE SAYING ABOUT US
---
Overall I found Waris Consulting to be professional from beginning to end, appropriately personable, a delight to work with and their delivery was consistent with the tender document and the requirements of CF. In the capacity that I had and the responsibility I had for Health and Safety I would have no problem recommending Majid and the team at Waris Consulting to other companies."

"Excellent communication with all stakeholders, professional approach, speedy service, cost effective pricing and very approachable - Just some of the reasons which made it a pleasure working with Waris Consulting."

"Majid now provides Health & Safety consultancy for me and my clients and I would have no hesitation in recommending him to anyone requiring pragmatic, solutions focussed H & S advice, training and consultancy. His expertise is tremendous including the ability to provide CDM co-ordination, but his strength lies in the relationships he builds with clients. He is professional, highly personable and entirely focused on taking the pain out of Health & Safety Management for business leaders.."
---
Present your queries
Whether you're wanting to implement proactive initiatives or need assistance to meet legal requirements; we're here to discuss your queries in confidence.
We'll propose solutions
We will analyse your situation in light of up-to-date legislation and standards, and we will propose to you the different options available for your consideration.
We'll bridge the gaps
We will help you put together everything you need to 'bridge the gaps'. We will design training courses, write your policies, audit your systems and help mitigate the risks.
Measure Performance
We will help you implement your strategies for longevity whilst also providing you with the tools to measure the effectiveness of the strategies, and review them periodically.
---
At Waris Consulting, we do not believe in a 'one size fits all' approach. Since every situation possesses unique attributes, so do our proposed solutions. Our consultants are highly versatile with unmatched skill sets in the various disciplines of HSE Risk Management. With diverse academic backgrounds including Medical Sciences, Engineering, Environmental Safety and Legal professions, coupled with post graduate qualifications in the realms of Health & Safety, in addition to certified Project Management Practitioners, Certified Trainers and Lead Auditors, you can be assured that you are in the best hands when it comes to sourcing competent support.
---
MANAGEMENT AUDITS100%

DELIVERING TRAINING100%

CONSULTANCY SUPPORT100%
GET IN TOUCH, WE'D LOVE TO CHAT!
SIMPLY ENTER YOUR DETAILS IN THE FORM BELOW AND ONE OF OUR CONSULTANTS WILL CALL YOU BACK FOR A FRIENDLY CHAT AND DISCUSS YOUR REQUIREMENTS
---
Tel (UK): +44 (0)800 97 88 938 Web: www.warisconsulting.co.uk